NEWS
1" 4K 20mm FA / Machine vision lenses
author:admin time:2018-6-8 Number of click:327
4K machine vision lens 20mm 1"
* This is a low distortion machine vision lens -0.1%
* Big aperture of true F1.6, better than most of competitors faulth one.
* Resolution is very good 8.0 Megapixel, but sometime can win Japan 10 Megapixel one.
* Quality is very stable during 3 years sales over the world.
* 5 years warranty, and any lens quality problem could replace new one.
* Customers: Dahua, Hikvision, Uniview, Basler, Samsung ...
Try it, you will find not Made in Japan is always best, customers' satisfaction at quality and price is Top policy.
Remember us:
Sourcing machine vision lenses : SOYO
Need low distortion lenses : SOYO
Require big aperture lenses : SOYO
Interesting with 6mm,8mm lenses: SOYO
Skype: soyocctv
QQ: 2911914551
Email: sales@soyocctv.com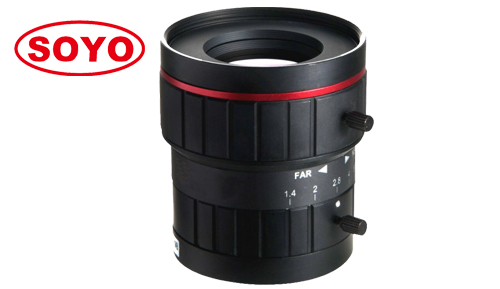 NEXT:none
PRE:
8,0 Casio lens apparatus vision 12mm 2/3 "