NEWS
New Launch CCTV Lens 7.5-85mm 1/1.8" 3MP
author:Admin time:2022-5-7 Number of click:916
Congratulations !!!
Here we release the news that the new launched CCTV Lens SVD7585IR-3M with focal length 7.5~85mm will be on sales soon after the final test confirmed by many top famous camera manufacturers.
The lens is designed for some special projects needed on LPR ( Liescen Plate Recognition ) and Parking, MC ( Motion Capture ) , face recognition etc. that need long distance surveillance recognition.
We know that Japanese brands have 8-80mm 1/1.8" and 6-60mm one, but seems that they are too expensive and most of end-users or distributors are headache on the cost-down, so our 7.5-85mm released now.
The lenses 7.5-85mm is large format 1/1.8" which can cover 1/2" and can use on many of 1/1.7" sensor as well;
The aperture is designed as f1.6 that can support better surveillance at night.
The IR function helps nightview sharp and clear.
......
Whatever we say, the performance is the finally what you need on the cctv lens, let's see it ...
We are confidence on this new megapixel lens.
Welcome new purchase order.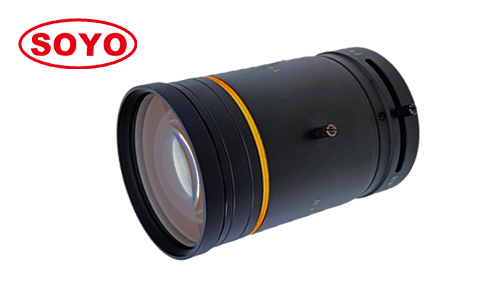 ---------------------------------------------------
We are focusing on CCTV lens, megapixel lenses, FA lens, machine vision lens, fisheye lenses, motorized zoom lens, computer vision lens, M12/M10/M8/M16 lens, Varifocal lens, manual iris lens, line scan lens, anti-vibration lens, 360 degree lens, mono-focal lens, CS lens, telecentric lens, bi-telecentric lens, ITS lens, pinhole lens, linear zoom lens, out-wall lens